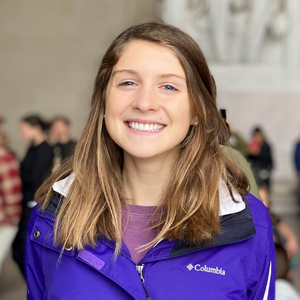 E-mail: jhall22@nd.edu
Language: Spanish
Location of Study: Antigua, Guatemala
Program of Study: Maxima Nivel
Sponsors: The Center for the Study of Languages and Cultures
My name is Juliet Hall, and I am a sophomore studying PLS and Theology. I would also do a Spanish minor if one existed, because one of the most important academic goals I have for myself is to learn as much Spanish as possible.
I chose to study Spanish because I know that a proficiency in Spanish will better enable me to serve in my community and the Church, which is the direction I want to take for my future career. I chose the Maximo Nivel Program in Antigua, Guatemala because it was both the most cost efficient and the best Spanish immersion program I could find. Notre Dame students have participated in Maximo Nivel in the past and have greatly benefited from and enjoyed their experience.
During my eight weeks in Antigua, I am hoping to gain a better mastery of the grammar and vocabulary of Spanish. I would like to be able to speak, read, write, and think in Spanish with more fluency. I would be very happy if I can hold a decent conversation after my time abroad! This experience will also prepare me for my semester abroad in Santiago, Chile. I am traveling to Santiago next spring to improve my Spanish and immerse myself in a new culture. My time in Guatemala will hopefully set me up for success for my semester in Santiago.