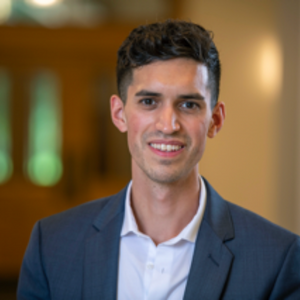 E-mail: mtalaman@nd.edu
Language: Spanish
Location of Study: Cusco, Peru
Program of Study: Maximo Nivel Peru
Sponsors: The Center for the Study of Languages and Cultures and the Keough School of Global Affairs
I am currently a Master of Global Affairs candidate in the Keough School. I came to South Bend from Washington D.C., where I worked as an AmeriCorps volunteer in youth development. I partnered with Up2UsSports and Teens Run DC, mentoring students in academics, health, physical education and social-emotional learning. I specialized in translating programs and marketing towards the Spanish speaking community. Before that, I worked as a Peace Corps volunteer in the beautiful country of Ecuador.
I have always had the desire to acquire an amount of fluency in the Spanish language. It allows you to connect with a unique and exciting culture. It allows for wonderful learning opportunities. It would also allow me to live and work in Latin America, one of my future career goals. This SLA program gives me opportunities to refine my Spanish while immersing myself in Peruvian life. It will contribute immensely to my summer iLab research in Lima a few weeks later, and it will continue to feed a very valuable skill to my future career.