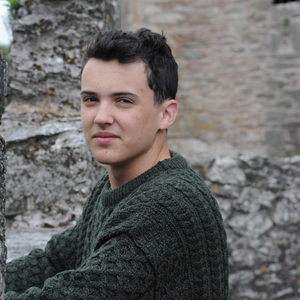 E-mail: dmarti29@nd.edu
Language: Irish 
Location of Study: Gleann Cholm Cille, Ireland
Program of Study: Oideas Gael Irish Language Course
Sponsors: The Center for the Study of Languages and the Keogh-Naughton Institute for Irish Studies
"To speak another language is to have another soul"- Charlemagne
My name is Daniel Martin and I am an Irish language student from the Philadelphia area. I have always loved everything related to Irish culture from the time I was a young child. Before coming to college my interaction with Irish culture was primarily through music and my moms family. I have played the bagpipes since the age of 11 and am a member of the Ancient Order of Hibernians which is an Irish Catholic charitable organization. Notre Dame has given me the opportunity to expand my interaction with Irish culture through clubs like the Gaelic Athletic Association and most importantly through Irish language study.
This summer I hope to expand my understanding about the state of the modern Irish language. Because the program is set in Donegal in close proximity to the Northern Irish border, I hope to understand how the language acts as an important marker of distinct Irish identity in contrast with British jurisdiction, a topic which greatly interests me as a student of Irish culture but also as a Political Science major.
Screen reader support enabled.