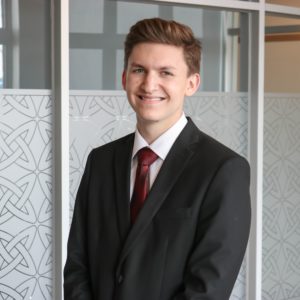 E-mail: gpacholl@nd.edu
Language: French
Location of Study: Tours, France
Program of Study: Intensive French Course, Institute de Touraine
Sponsors: The Center for the Study of Languages and Cultures and the Department of the Keough School of Global Affairs
"We live in a wonderful world that is full of beauty, charm and adventure. There is no end to the adventures that we can have if only we seek them with our eyes open."

Jawaharlal Nehru
My name is Garrett Pacholl, and I am a rising junior studying History and Global Affairs. I am originally from Atlanta, Georgia, and am a proud resident of Siegfried Hall.
On campus, I have worked with the Nanovic Institute for European Studies on multiple research projects and am a member of their Diplomacy Scholars Program, opportunities that have allowed me to develop a passion for international studies. I took Latin throughout high school but became curious about French in my time as an undergraduate, and I have loved the French language ever since my first class in it.
After graduation, I hope to work in diplomacy or international law. The world is becoming increasingly interconnected every day through globalization, and I firmly believe that learning about and interacting with people from different cultures is one of the best ways to effectively navigate this changing global landscape.
This summer, I hope to increase my knowledge of the French language and culture to make me a better global citizen. I particularly hope to develop my French speaking abilities, as being able to communicate in proficient French would be incredibly helpful in my international career aspirations. French is one of the most important languages in international law and is spoken on multiple continents, so becoming better at speaking and understanding it will greatly help me to accomplish my academic and personal goals.
I chose to study at the Institut de Touraine because their intensive program not only provides exceptional training in the French language but also has many opportunities for cultural immersion, including living with a host family and cultural workshops. Tours is also an incredible location to personally experience the rich history and possibilities France has to offer. I am excited to participate in this one-of-a-kind experience offered by the SLA program!