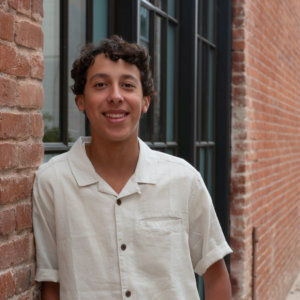 E-mail: tlimon@nd.edu
Language: Arabic
Location of Study: Amman, Jordan
Program of Study: Qasid Arabic Institute
Sponsors: The Center for the Study of Languages and Cultures
My name is Tucker Limon and I am originally from San Luis Obispo, California. I am a freshman at the University of Notre Dame studying Arabic and Global Affairs. On campus I am involved in Arabic Club, St. Edward's Hall Council, and intramural sports. Academically, I am focusing on taking a multitude of Middle Eastern studies classes in regards to culture, society, and religion. In addition, I hope to gain direct experience through Arabic language training in the Middle East.
The SLA Grant has enabled me to embark on a journey of knowledge while studying Arabic at Qasid Arabic Institute in Amman, Jordan. My interest in Arabic stemmed from two of my good friends and their culture and language. They have inspired me to learn the language and engage in the culture through direct immersion. Through this Qasid program, my language skills as well as global perspective will massively increase.
Directly correlating to my future, I hope to engage in a career that will allow me to travel to the Middle Eastern region as well as utilize my Arabic skills frequently. With the SLA Grant I will be able to advance my academic and personal goals. I thank the CSLC at Notre Dame for this opportunity as well as the individuals behind my grant.