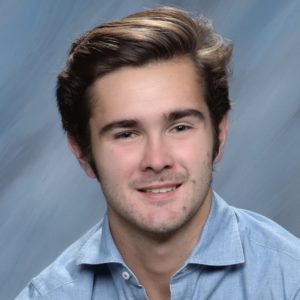 E-mail: fholzgre@nd.edu
Language: German
Location of Study: Marburg and Berlin, Germany
Program of Study: Carl Duisburg in Marburg and Berlin
Sponsors: The Center for the Study of Languages and Cultures and the German Program at Notre Dame
This upcoming school year I am planning on studying in Berlin through the BCGS program. In both the fall and spring of next year, I will be taking a mix of classes from Freie Universität, Humboldt, and BCGS Professors.
With the intention of my classes being all in German, I believe having as much preparation as I can beforehand will set me up for the most amount of success. While the BCGS program does have a 6 week language intensive before classes start in October, upon speaking with my current German Professors (mainly Professor Della Rossa) they highly recommended I get an SLA grant to work specifically on my writing skills.
With my revised itinerary of 5 weeks, I believe this will give me sufficient time to reach a higher level of mastery of critical grammar and writing skills that will set me up for success this upcoming academic year.