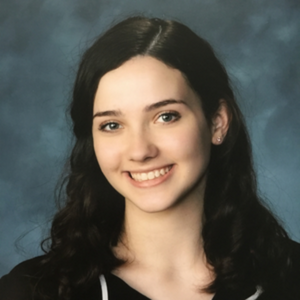 E-mail: bcurtis3@nd.edu
Language: Russian
Location of Study: United States
Program of Study: Indiana University Summer Language Workshop
Sponsors: The Pushkin Grant for the Nanovic Institute for European Studies
From a young age, I have been drawn to the Russian language, people, and culture, inspired by my voracious watching of the Bolshoi Ballet and kind Russian piano teacher. Attending the Bolshoi Ballet Summer Intensives in grade and high school further introduced me to the language, and in 2018, I completed the State Department's NSLI-Y Moscow program, living and dancing at the Bolshoi Ballet Academy while intensively studying Russian. My interest in the language, literature, and politics drew me to a Russian major, which I have greatly enjoyed. In the Russian Department at Notre Dame, I am the Intermediate Russian grader and corrector, and research assistant to Professor Thomas Marullo, under whom I intend to complete a senior thesis.
With the support of an SLA Grant, I will attend a domestic immersion and be pushed to make great improvements in my speaking and comprehension skills, building upon the grammar I have practiced in my classes. Although unable to travel to the region this summer, I hope to be able to hold a natural, fluid conversation with a native Russian speaker by the end of the summer, able to speak about advanced topics like politics and literature. This will prepare me to confidently take full advantage of the literature and politics classes taught fully in Russian at Notre Dame, and prepare me for further study of Russian literature and area studies after graduation.