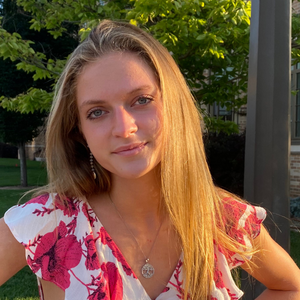 E-mail: sking22@nd.edu
Language: Italian
Location of Study: Siena, Italy
Program of Study: Dante Alighieri Società
Sponsors: The Nanovic Institute for European Studies
For my summer program, I will be attending a language and culture program at the Dante Alighieri school in Siena, Italy. I have chosen this program with the intention to learn more about the Italian culture and to further my ability to speak the language more fluently.
For the past six years, I have studied the Italian language and have grown in my ability to understand the language. I find that speaking the language is also a skill I have been growing and also believe that it is important to be immersed in the language in culture in order to become fluent. My academic goal in attending this program is to grow my abilities closer to fluency as this has been a great focus of my academic career.
Learning the Italian language has been something important to me for quite some time. I initially chose to study Italian because of my familial heritage to the culture. I grew up experiencing the Italian familial values but the language was lost by my family when they immigrated to the US in the early 1900's. It was in my early studies of the language that I realized my affinity for the beauty of the language itself and the culture that the country has.
Over the years of learning this language, my love of learning it has only grown and I can only hope to grow this more in my travels this summer. This summer, I will travel with the hopes of becoming knowledgeable in the culture, economics, and history of Italy through the classes and excursions planned for this program. I hope to approach this academic experience with the goal of fluency in mind and to achieve a well rounded understanding of the Italian culture.