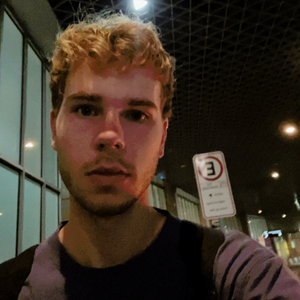 E-mail: cbotta2@nd.edu
Language: Italian
Location of Study: Perugia, Italy
Program of Study: Università per Stranieri di Perugia
Sponsors: The Nanovic Institute
I am a rising junior from New York, majoring in Italian Literature and Culture. In my spare time, I enjoy reading, cycling, and walking along Lake Michigan. In the last two years at Notre Dame, I have taken time off to live and work in Brazil and serve a term as an Americorps for Habitat for Humanity. The opportunity to live and study abroad is immensely important to my formation and I am most thankful for the CSLC and the Nanovic Institute for their faith in me.
This summer, I hope to make great progress towards fluency in Italian. At the moment, I have a strong foundation of grammar and basic vocabulary that I am confident in building upon through the means of full immersion. What I lack now is fluidity in conversation and the deeper vocabulary required to read Italian literature without constant reference to a dictionary. In Perugia, I will have endless opportunities to converse with locals while also devoting 15+ hours a week to classroom instruction. At the end of July, I will be well experienced in conversation and able to engage in the materials and discussions of my Italian classes in the fall.