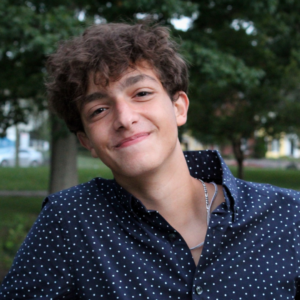 E-mail: gbiondo@nd.edu
Language: Italian
Location of Study: Siena, Italy
Program of Study: Dante Alighieri School Summer Study Abroad
Sponsors: The Albert J. and Helen M. Ravarino Family Italian Scholars in Italy
"Se vuoi cambiare il mondo, vai a casa e ama la tua famiglia."

Madre Teresa di Calcutta
As an Italian American, I have grown up engaged in a diverse array of traditions which have been integral to my development. My heritage has inspired me to pursue Italian Studies along with medicine, both of which I intend to bridge through my education at Notre Dame and in Italy.
As I look toward the future, I plan to become fluent in Italian and fully integrate myself into the wonderful culture. My experiences with Italian will promote my career aspirations to practice as a physician in both the United States and Italy, providing pro-bono care to those in need across the world.
The SLA grant is directly supporting my goals by allowing me to take language and culture classes this summer in Siena, Italy. At the Dante Alighieri School in Siena, I will be able to accelerate my language development through an integrated learning environment which provides complete exposure to the Italian lifestyle. I am extremely blessed to be able to take part in such an excellent program with the help of the SLA grant and I believe it will significantly enhance my academic and personal growth.