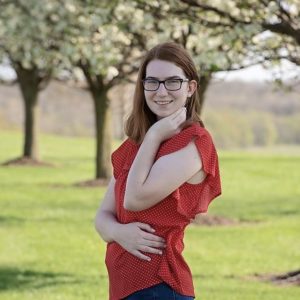 E-mail: bdunn5@nd.edu
Language: Arabic
Location of Study: Rabat, Morocco
Program of Study: Arab American Language Institute in Morocco (AALIM)
Sponsors: The Center for the Study of Languages and Cultures
My name is Brigid Dunn! I am a rising sophomore, studying International Economics with a concentration in Arabic.
This summer I am going to travel to Meknes, Morocco, which is in the north-central part of the country. I will be participating in an intensive Arabic language program at the Arab American Langauge Institute in Morocco. While in Morocco, I hope to advance in my study of the Arabic language, learn more about Arab culture and history, and grow in my confidence and personal understanding.
Arabic is a beautiful culture with a rich history and Morocco provides a unique place to study the Arabic language because of Morocco's rich culture, which is a huge melting pot of nomadic Berbers and Arabs to the Spanish and French who all have had a dramatic impact on the country. Overall, my study of Arabic this summer will help me to continue my work to achieve a career in the Middle East working with refugees and their assimilation into other societies.