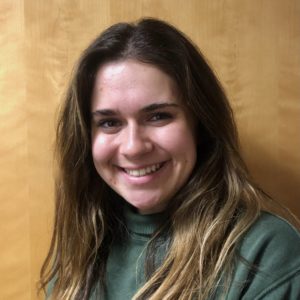 E-mail: sriehle@nd.edu
Language: French
Location of Study: Tours, France
Program of Study: Standard French Course, Institute de Touraine
Sponsors: The Center for the Study of Languages and Cultures
"And above all, watch with glittering eyes the whole world around you because the greatest secrets are always hidden in the most unlikely places. Those who don't believe in magic will never find it."

Roald Dahl
My name is Shelby, and I am a third year undergraduate student majoring in psychology and minoring in French and sociology. This summer, I am traveling to Tours, France to take oral and written French courses at the Touraine Institute, which caters all of its programs to non-native speakers.
I chose this program because it has a dedicated staff and provides excursions to better get to know the area and to engage with local French speakers. I also am excited to be learning alongside students from all over the world. By taking part in the language courses, engaging with native-speakers, and absorbing the French lifestyle and customs, I hope to improve my competence in the language, of which will enhance my learning in future French courses at the University of Notre Dame.
In the future, I hope to either have a career of volunteering with nonprofit organizations or conducting social psychological research, and this opportunity will develop my ability to directly communicate with francophone individuals as well as grant me a level of cultural awareness that can improve my interpersonal skills wherever I go, both inside and outside of the United States. Finally, in this experience I hope to foster my growing passion for the French language, of which will last long after my six weeks in Tours.