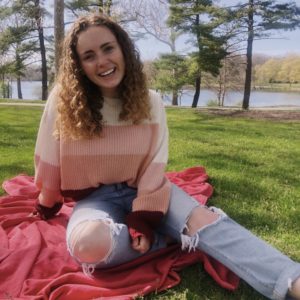 E-mail: cfay2@nd.edu
Language: Irish
Location of Study:  Gleann Cholm Cille, Co. Donegal
Program of Study: Oideas Gael
Sponsors: The Center for the Study of Languages and Cultures and the Keough-Naughton Institute for Irish Studies
My name is Ciara Fay and I am a rising junior studying biochemistry, global health, and Irish language here at Notre Dame. I grew up in Westchester, New York, but on campus I live in Badin Hall. After learning Spanish throughout high school, I decided to take an Irish class during my freshman year and have since fallen in love with the language.
Though I have spent some time in Dublin with family, my experience with the Irish language was very limited before coming to ND, and after taking two beginners level courses I am now eager to immerse myself in the native culture of the Donegal Gaeltacht. Outside of classes, I enjoy playing the traditional Irish sports of Gaelic football and hurling on the ND club GAA team, as well as conducting a public health research project about maternal health in Ireland.
Screen reader support enabled.