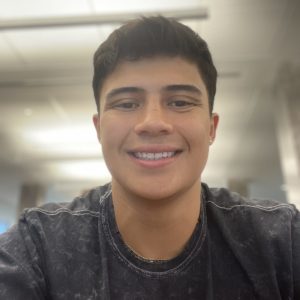 E-mail: gbelt@nd.edu
Language: Spanish
Location of Study: Manuel Antonio, Costa Rica
Program of Study: Manuel Antonio Institute, Costa Rica
Sponsors: The Center for the Study of Languages
I am a non-Spanish speaking Latino. That sentence is one that has been hard to come to grasps with my entire life. Coming to Notre Dame I made it a goal to finally become the Spanish speaker that I have always wanted to be. Here at ND I have worked towards this goal by taking 4 semester's worth of classes and have declared a supplementary major in Spanish.
What the SLA program has afforded me is the opportunity to build and further my language skills in a place that is close to my heart. I chose the Maximo Nivel program in Costa Rica because, as a child of Costa Rican immigrants I have always felt a strong connection to my heritage there. This program was also the perfect combination of learning and service as I get to spend 2 of my weeks volunteering at a local community center for children.
This program not only offers an immersive experience in a country where I already feel a connection towards but also allows me the chance to further my Spanish skills and help me work towards my long term goal of becoming fluent. At Maximo Nivel Costa Rica I hope to advance my understanding of Spanish, both grammatical and conversational. Additionally I look to establish a deeper connection with my culture and learn through different perspectives by helping those in need.
Screen reader support enabled.