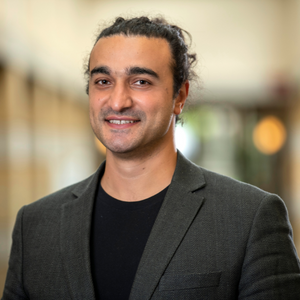 E-mail: aaltiok@nd.edu
Language: Spanish
Location of Study: Barcelona, Spain
Program of Study: University of Barcelona, Hispanic Studies
Sponsors: The Center for the Study of Languages and Cultures and the Kellogg Institute for International Studies
I am a first-year Ph.D. student in Peace Studies and Political Science. My research focuses on the political inclusion and securitization of young people in the context of peacebuilding processes. Before starting my doctoral studies, I worked as research consultant for several United Nations entities and nongovernmental peacebuilding organizations in New York City. I co-authored the policy paper, We Are Here: An Integrated Approach to Youth Inclusive Peace Processes for the UN Secretary General's Envoy on Youth.
Between 2015 and 2018, I was an in-house research consultant at the United Nations Peacebuilding Support Office, where I supported data analysis and narrative development of the Missing Peace: Independent Progress Study on Youth, Peace and Security, mandated by the United Nations Security Council Resolution 2250. I hold an M.A. in Political, Legal, and Economic Philosophy from the University of Bern (Switzerland) and an M.A. in Peace and Security Studies from the University of Hamburg (Germany). I am originally from Turkey.
In my future scholarly career, I am interested in researching and writing about the role of the United Nations in the maintenance of peace and security. Learning Spanish, an official United Nations language, is strategically important for me. Improving my Spanish skills will strengthen my networking skills and improve potential research projects on the United Nations system.
I am excited to learn Spanish in Barcelona, one of the most important cultural centers with most famous museums in Europe. Besides improving my language skills, my goal this summer is to learn about the Spanish history and culture. I will visit Miró, Picasso Museums, La Sagrada Familia and civil war memorials.