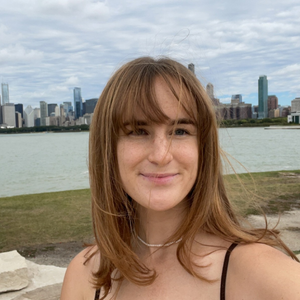 E-mail: lstorrs@nd.edu
Language: French
Location of Study: Paris, France
Program of Study: Solfi65 French Institute
Sponsors: The Center for the Study of Languages and Cultures and the Keough School of Global Affairs
My name is Lily Storrs and I am a rising junior, majoring in Political Science and Global Affairs with a concentration in International Development Studies. I will be studying abroad in Kigali, Rwanda studying post-genocide restoration and peacebuilding, and upon my return next Spring Semester, I will be living in Walsh Hall. I am from the San Francisco Bay Area in California, where I love hiking and spending time on the beach. I began taking French classes in the seventh grade in middle school, and have continued learning French because I love the language and I hope to pursue a career working alongside many francophone countries, such as Haiti and Rwanda.
I took last semester off to focus on my mental health, and I spent the semester living in Aix-en-Provence in the south of France. During my time in Aix-en-Provence, I met so many individuals from around the world, especially as I was the only American in my class, where I gained so many new perspectives, particularly on resources and attitudes around mental health. I am eager to return to France and continue to learn about ways to effectively navigate mental health challenges on a global scale, particularly for migrant populations.
This summer, I will be studying French in Biarritz in June, then moving northward to continue my studies in Paris for the month of July. In Biarritz, I will be focusing on learning how to discuss sustainable approaches to addressing the climate crisis, while focusing on strengthening my foundational French skills. In July, I will be attending the SciencesPo French Language Summer Programme, where the classes will have a focus on migrant rights and immigration policy, as well as broader global policy. I chose this program to immerse myself in an academic French environment, where I will be practicing the language through policy debates in French.
Through this program, I will gain invaluable French experience through a policy lens, and I am confident that this will be a foundational experience as I pursue career opportunities and humanitarian work in areas with a larger French-speaking population.